Loopsy for Playdate
Version 1.1 Change Log:
New Blitz mode!
2 New music tracks
New logo

Animated menu backgrounds
Credits screen
New "pieces placed" stat
Bug fix for seamless music looping
In Blitz Mode, the goal is to score as many points as you can in only 60 seconds. How well can you do?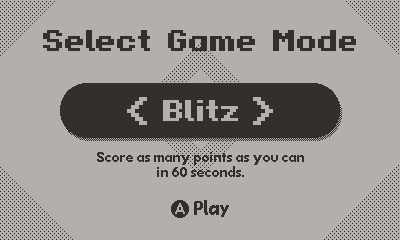 And a big thanks goes out to everyone who has purchased, downloaded, reviewed or provided feedback in the first week! Without your support and encouragement, Loopsy wouldn't be possible. ❤